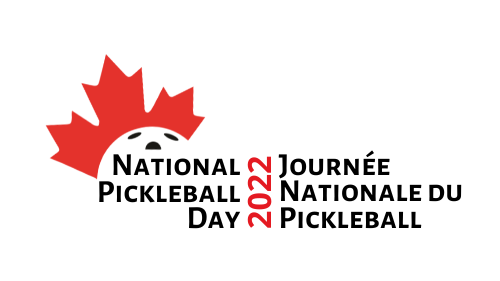 Pickleball Canada is inviting all Pickleball players to join us on Saturday, August 13, 2022, to mark National Pickleball Day in Canada! This is a special day to showcase the sport we all love, and there are so many ways to celebrate. How about hosting a tournament, providing free lessons, holding skills competitions, or inviting friends and family to join you in a day of play. It just has to be Fun!
National Pickleball Day is an excellent opportunity to spread awareness of the sport and introduce the game to new players across the country. Show your friends and family why pickleball is the fastest growing sport in North America.
If you do take part in, or organize a National Pickleball Day event, make sure to tell us about it! We would love to share your stories with our members on our social media, website, and PC Scoop newsletter.
You can send your pictures, videos, and stories to Kaitlyn Green, Project Coordinator at kaitlyn.green@pickleballcanada.org.
Find ideas to celebrate, as well as access to National Pickleball Day logos and social media frames in the National Pickleball Day 2022 Toolkit.
Keep up with our National Pickleball Day celebrations, as well as other Pickleball Canada news on our Facebook, Instagram, and LinkedIn.