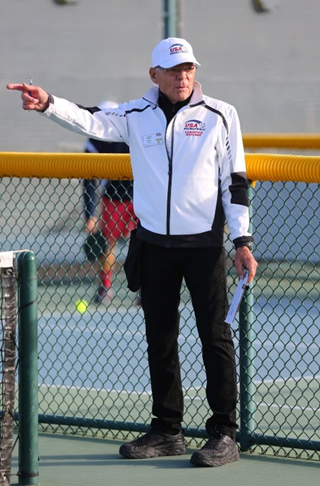 Officiating is an important component of pickleball and as the sport grows rapidly across Canada, we need more and more referees to officiate at tournaments all over the country. Referees ensure consistent application of the rules of pickleball and enhance the tournament experience for the players.
Refereeing is a great way to spread your love for pickleball, become an expert in the rules of the game, give back to your pickleball community, and travel to new destinations!
Officiating may be right for you if…
You love pickleball (especially watching it)
You have an admiration for fair play and the rules
You want to give back to your pickleball community
You want to meet new people
You are looking for a new challenge
You are looking for opportunities to participate in local, provincial, regional, and national competitions
For more information, including the steps to become a referee, head to the Officiating page on the Pickleball Canada website.