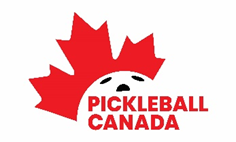 (OTTAWA, ON) – Pickleball Canada is pleased to announce the results of its 2022 Board of Directors election, following its Annual Meeting held by video conference on Tuesday May 31, 2022. Karen Rust will continue as president of Pickleball Canada and will serve the second of her two-year term. Pickleball Canada's membership voted to elect 8 directors from a slate of 8 total nominees. Six directors will serve a two-year term, and two directors will serve a one-year term.
The newly elected Directors include:
Leigh Bradwell, Toronto, ON – two-year term
Deanna Christie, Kingston, ON – two-year term
Cynthia Clark, Calgary, AB – two-year term
Jacqueline Clarke, Vancouver, BC – one-year term
Jon de la Mothe, Toronto, ON – two-year term
Peter Milovanovic, Markham, ON – two-year term
Ken Nowlan, Surrey, BC – one-year term
Peter Walker, Calgary, AB – two-year term
"I am very pleased with the composition of Pickleball Canada's Board of Directors", said President Karen Rust. "The enthusiasm generated throughout this process was palpable and this current Board is poised to help continue growing the sport of pickleball to all age groups across Canada." "I want to acknowledge and applaud the very good work done by the departing Pickleball Canada Board of Directors – Karen Wallace, Tony Casey, and Bryna Kopelow, who have all volunteered countless hours to develop our sport which is growing at an exponential rate across Canada. With only two part-time staff, the commitment and effort contributed by all our volunteers has been a key factor in the continued growth of pickleball in Canada. We remain committed to working in the best interests of our members, from Coast to Coast to Coast."
The role of Pickleball Canada's Board of Directors is to provide overall strategic direction, leadership, and stability for the organization. The Board establishes the overall mission and purpose for the organization and is responsible for a number of key governance-related activities. These include approving the appointment of – and providing direction to – the senior leadership team as well as the development and adoption of organizational policies, financial oversight, and approval of the annual budget.
Pickleball remains the fastest growing sport worldwide, with over 1 million pickleball players across Canada and the number is expected to increase significantly in the coming years. Pickleball Canada hosts national and regional events and administers programs to promote and grow pickleball across the country. Pickleball Canada's mandate and purpose is to develop and sustain a dynamic, integrated Canadian system that promotes participation, competition, and excellence in pickleball.
The 2022-2023 Pickleball Canada Board of Directors is as follows:
President – Karen Rust, Regina, SK
Vice President, Operations – Peter Milovanovic, Markham, ON
Vice President, Sport – Deanna Christie, Kingston, ON
Treasurer – TBC from within Directors-at-Large
Secretary – Jacqueline Clarke, Vancouver, BC
Director-at-Large – Leigh Bradwell, Toronto, ON
Director-at-Large – Dave Best, Ottawa, ON
Director-at-Large – Cara Button, Calgary, AB
Director-at-Large – Cynthia Clark, Calgary, AB
Director-at-Large – Jon de la Mothe, Toronto, ON
Director-at-Large – Robert Hogue, Saint-Stanislas-de-Kostka, QC
Director-at-Large – Ken Nowlan, Surrey, BC
Director-at-Large – Rose Sawatzky, Morden, MB
Director-at-Large – Peter Walker, Calgary, AB
Regional Director British Columbia & Yukon – Barry Montgomery, Vernon, BC
Regional Director Prairies – Vacant
Regional Director Ontario – Gail Prior, Mt. Brydges, ON
Regional Director Quebec – France Emery, Laval, QC
Regional Director Atlantic – Pat Morrison, Inverness, NS
For more information, please contact:
Karen Rust, President
karen.rust@pickleballcanada.org