Community News : Quesnel Pickleball Club
Quesnel Pickleball Club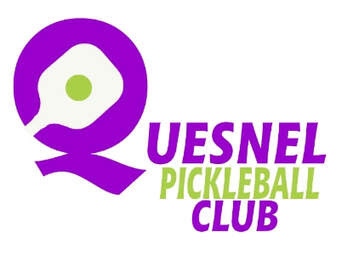 A small group of Pickleball enthusiasts started playing our town approximately 5 years ago. At that time there were only about 4-5 dedicated players. We often had to play with only 3 players but did not get discouraged as we were all learning.

After a couple of years of playing using masking tape, or chalk to put in our boundary lines – We began to send in requests to the City to have permanent lines put down for us. We were eventually successful. We then started petitioning the City to have the 2 tennis courts converted into Pickleball courts.

With approximately 8-10 players the momentum continued to grow with a few programs that were being played in the schools, sponsored by the Recreation Center, in the evening throughout the winter.

Last fall our numbers were up and there was now a wait to get on the courts, something that had never happened in previous years. A group of the faithful players set out to find a winter home and the local Senior Center was happy to accommodate us. We played throughout the winter on Mon, Wed and Friday mornings with great success.

During the Christmas break 2018, we were informed by Bob Simpson, our Mayor, that city council had approved our petition to have 6 Pickleball courts installed.

By the spring our numbers had swelled again. In April 2019, we decided to formally form the Quesnel Pickleball Club with a full executive. We have dues of $25 which pays for both Canada as well as BC Pickleball memberships. This also guaranteed a discount price when playing at indoor venues.

We held our first workshop with Brooke Silva of Manta Sports in May, and then hosted our 1st Annual Billy Barker Days Tournament in July on our brand new courts – both were successful.
To date our membership has grown to almost 70 paid members. We were successful in obtaining grant monies through the Imagine Grant with Northern Health and we purchased portable nets to be used in our winter locations, a ball throwing machine, paddles and caddies for our newly purchased indoor and outdoor balls.

We are currently working with the City to have proper signage with Rules, as well as posting the Quesnel Pickleball Club time slots.

Our Club is involved with teaching Pickleball to the Special Olympics Team and we have also taught the grade 7 class each spring to encourage a junior program.

We love this sport and want to make it available to all ages and all abilities. Our goal is to make the health and social benefits of Pickleball accessible to everyone.