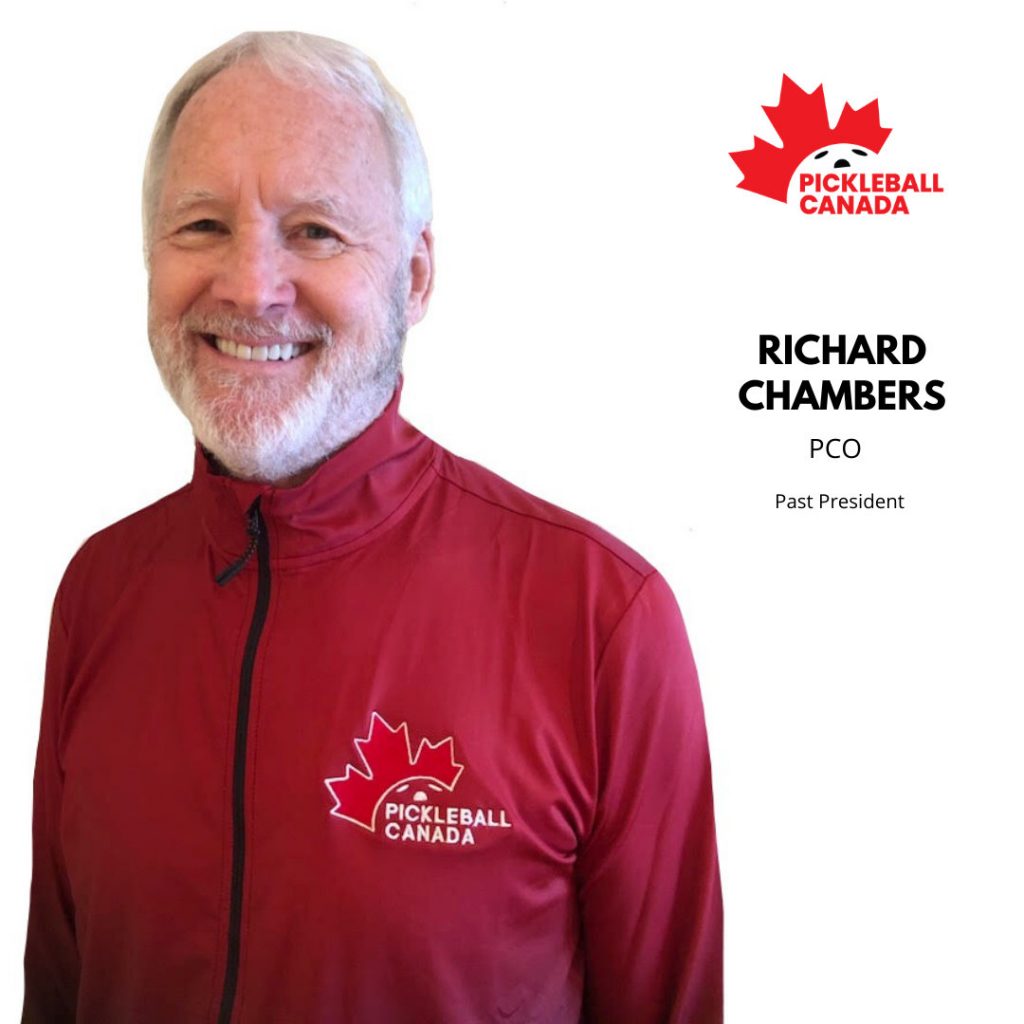 Richard Chambers
PCO - Past President
Meet Richard Chambers from British Columbia. He has held various positions the past five years with Pickleball Canada Organization (PCO) including H.R. Director, VP-Operations, President and now holds an active role as the Past President. He is currently supporting the implementation of the new National System (Integrated Pickleball Platform).
Richard brings leadership to PCO having been a B.C. School District Superintendent for 22 years. Richard says, "I've been involved in leadership roles with several sports organizations and pickleball looked like something I might really enjoy and wanted to see it be successful."
His favourite pickleball moment came when he attended the Canada 55+ Games in 2019 in St. John, NB. Aging against his will, he says Tim Hortorns is his 'go to restaurant' and that he is starting to look like an Iced Capp!
---
How to contact Richard: