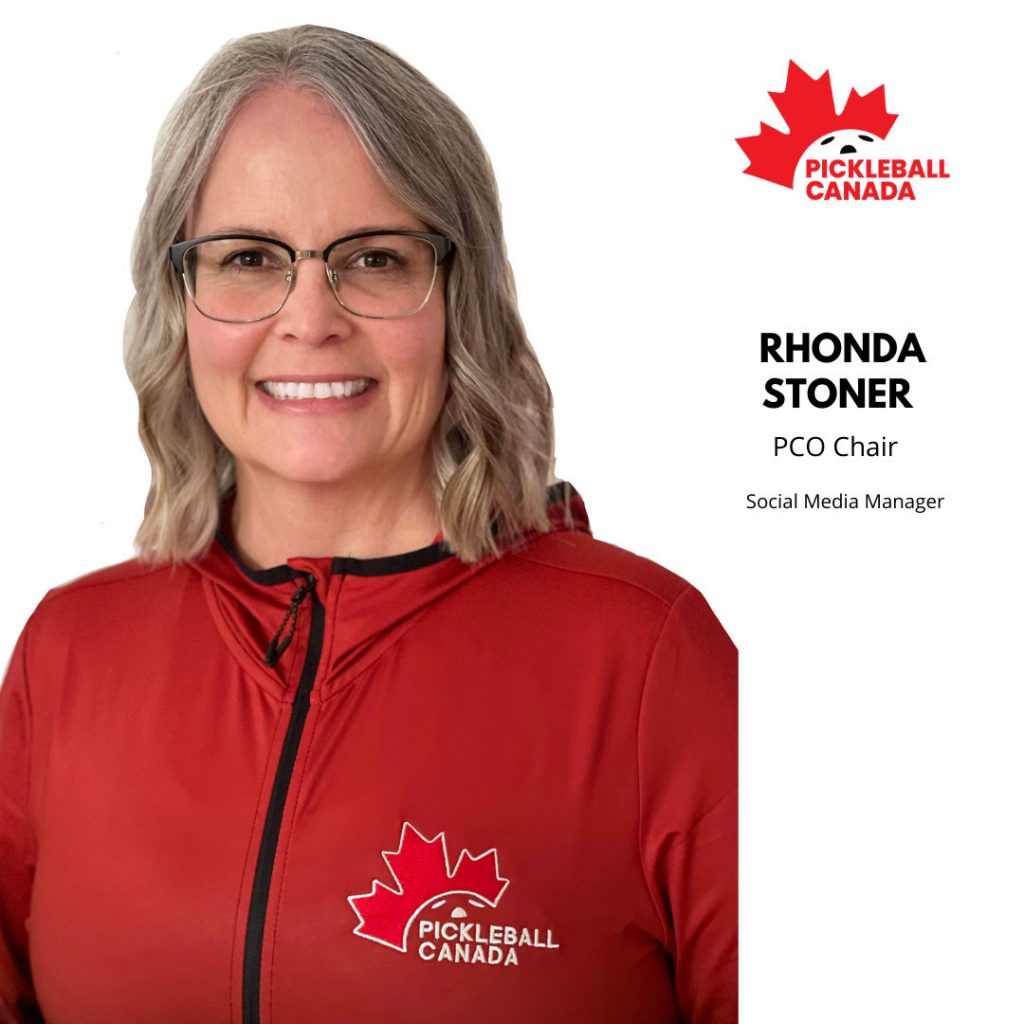 Rhonda Stoner
PCO Chair - Social Media Manager
Meet Rhonda Stoner from British Columbia. Rhonda is Pickleball Canada Organization's (PCO) Social Media Manager. She develops PCO's strategic social media initiatives and campaigns on Facebook, Instagram, Twitter, LinkedIn and TikTok. She creates all the graphics for the social media channels, designed the  Strategic Plan 2021-2023 ~ Advancing Pickleball for All, for Life and created forms, documents and a Communications guide. She interviews players and clubs, writes engaging stories and aligns all social media efforts to PCO's overall business objectives.
Rhonda has a deep commitment to community having years of volunteer service with the MS Society of Canada, PGA Tour Championship, Curl BC, Ford World Curling and BC Games Society to name a few. Rhonda was in policing for 25 years with the RCMP and after retirement attained supervisor contracts with Elections Canada and Elections BC. Her goals as social media manager with PCO are to increase audience growth and engagement and to tell the story of Pickleball in Canada.
Rhonda has played pickleball for a couple years and enjoys it the most when down south at her second home in Arizona. When asked her greatest pickleball moment she says it was when she won a gold medal with her husband, who is a much stronger player, in a combined rating tournament and a spectator came up to her after the awards and commented that it was a good win because her husband had let her play her game, "that's the guy I married and that win meant the world to me that we did it together." 3 words to describe Rhonda are loyal, diligent and short!
---
How to contact Rhonda: