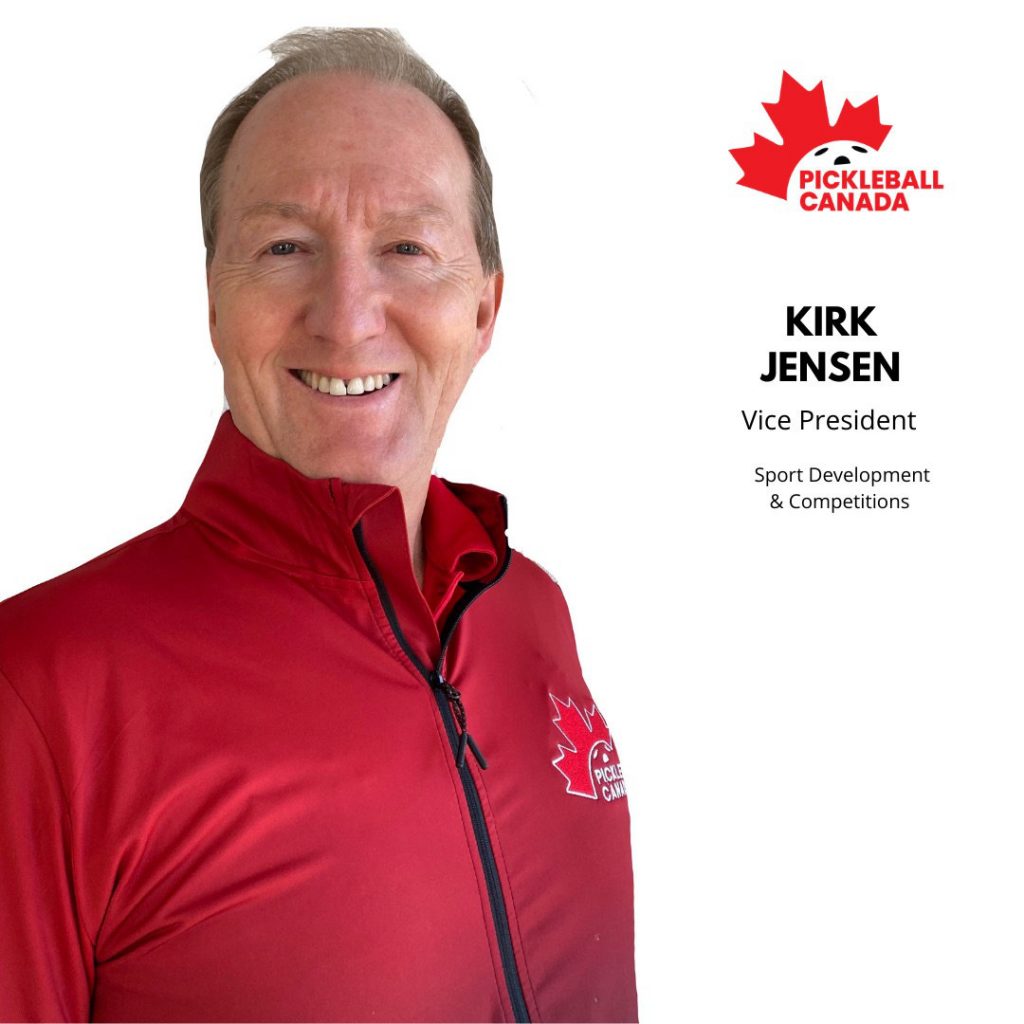 Kirk Jensen
President
Meet Kirk Jensen from Alberta. He is the Pickleball Canada Organization (PCO) Vice President in charge of Competitions and Sport Development. He is the Chair of the new web based National System that is being implemented for PCO, provinces/territories, clubs and members. He is also working on the partnership with Tennis Canada. Kirk is the President of Pickleball Alberta serving in that role since 2019.
Professionally Kirk owned an international business that serviced the management side of the golf industry worldwide for over 25 years. In respect to governance experience, Kirk has been on corporate boards, Team Alberta Director for AMRHA, President of the Windermere G&CC, and has been on the Toastmasters District leadership team and achieved the designation of Distinguished Toastmaster.
In pickleball, Kirk is a 4.0 provincial champion, Level 1 accredited referee, and has achieved the NCCP Level 1 Coaching Certification. He has coached for 20 years in sports and schools; from 8-year old's in chess, to three-peat North American Championships with Team Alberta, to Men's World Championships of inline hockey. Kirk's favourite pickleball moment was winning a gold medal at a tournament and standing on the same podium as his son did when he won a gold the day before.
His greatest accomplishment is raising healthy, active and respectful kids, Michael and Kira. Kirk describes himself as driven, competitive, and active. Something you might not know about Kirk is he has run 18 marathons around the world including the 6 World Majors. Upon reflection on this past year, Kirk will never take for granted again the freedom to do every-day things; socially, actively and travel.
Kirk comes from a family of volunteers and saw the difference that volunteers can make to a community or organization and how rewarding it was. Kirk says, "I believe in helping out and making a difference."
---
How to contact Kirk: