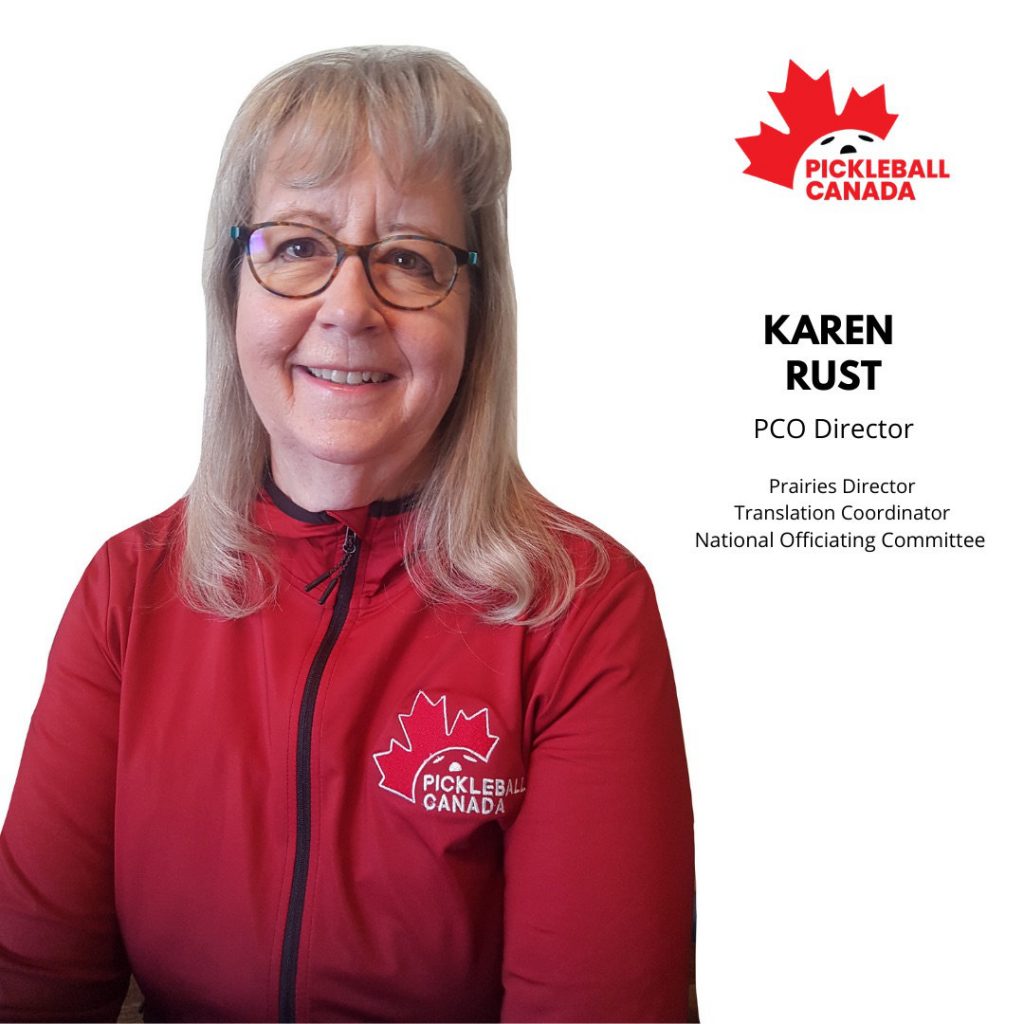 Karen Rust
Vice President - Admin and Competitions
Meet Karen Rust from Saskatchewan. Karen has a deep commitment to pickleball and is the Pickleball Canada Organization (PCO) Prairies Director liaising for Manitoba, Saskatchewan and Alberta. She is coordinating English-French translations for Pickleball Canada Organization (PCO), developing updated referee training materials based on the 2021 IFP rules, and co-chair of the PC Western Canadian Regional Championship scheduled for July 23 – 25, 2021. Karen has been a member of the PCO National Officiating Committee since 2018. She joined PCO as it's our national organization and she has always wanted to support the growth of pickleball in Canada.
Playing pickleball since 2008 Karen's greatest thrill was refereeing at the USAPA Nationals tournament in Palm Springs in November, 2019 saying there is nothing like having that courtside experience of some of the best pickleball play. Karen is on the board of Pickleball Saskatchewan (PSI) where she contributed to obtaining Emerging Sport status for pickleball and distributing the provinces first Member Assistance Program grants.  Karen is chairing PSI's Strategic Planning and Officiating committees as well as serving as Head Official for the province.
Karen is most proud of founding the Pickleball Regina Inc. club in February of 2017 which has grown to 900 members.  3 words that describe Karen are : generous, caring, self-directed! Before Karen's life became dedicated to pickleball she competed around North America in dog sports; agility and flyball with cairn terriers.
---
How to contact Karen: