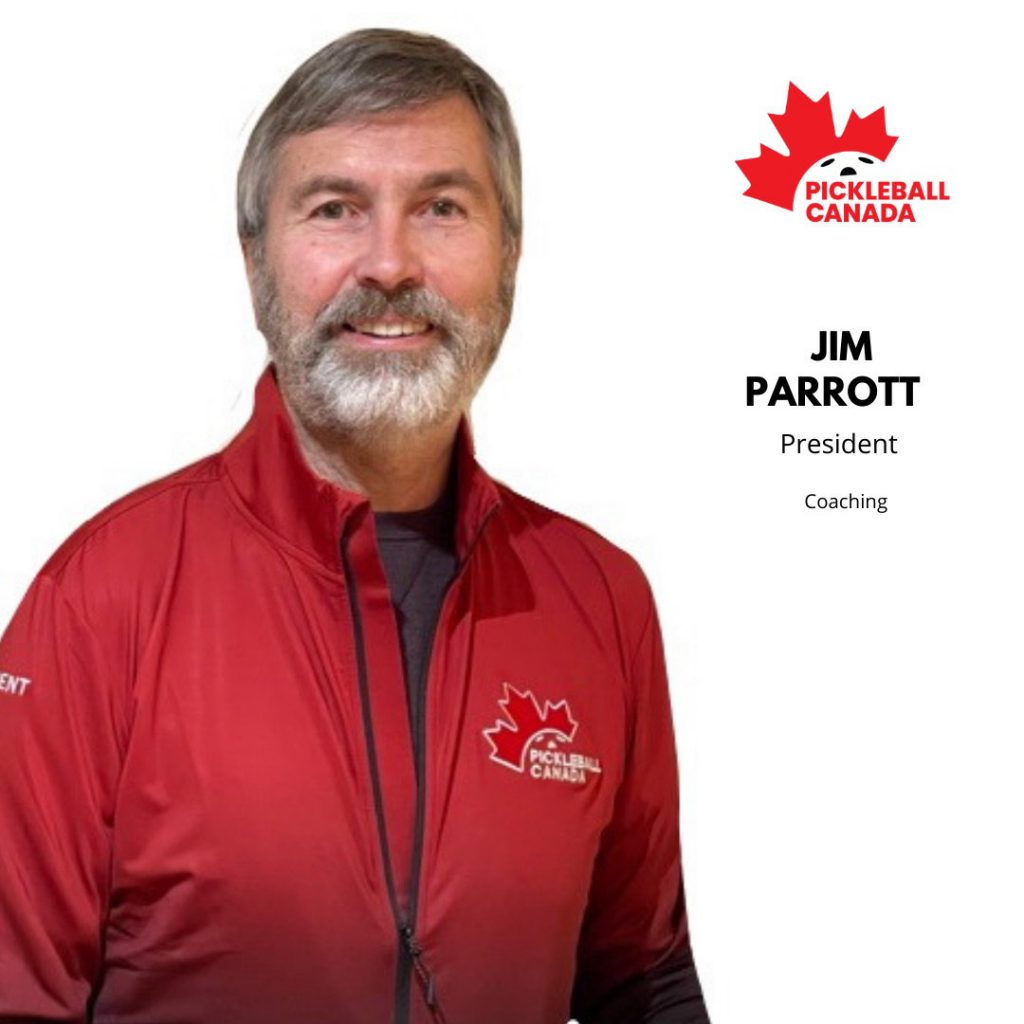 Jim Parrott
PCO Director - Past President
Meet Jim Parrott from Ontario. Jim is Pickleball Canada Organizations (PCO) current president and Coaching Chair. He is responsible for leading PCO in growing, governing and developing pickleball in Canada. He provides leadership in developing vision of the sport in Canada via the Strategic Plan and budgeting process, liaising with Provincial and Territorial pickleball organizations. He is currently guiding in the implementation of 17 initiatives from the Strategic Plan throughout 2021. negotiating discounts for ratings for club play and Canadian Tournament Player Rating, tournament software, and ladder/league applications, redefining tournament tiers and sanctioning criteria, leveraging expert groups input.
Jim comes to PCO with a background at General Motors, Director of Engineering, BSc in Mechanical Engineering, MBA.
Jim has been playing pickleball since 2015 and has finally mastered a legal serve. His favourite time is getting out to play pickleball, rather than talking about it. When asked for 3 words that describe himself he responded with are tall, dark and that he was still looking for a third word! In his spare time Jim enjoys writing and performing song parodies at friends and family weddings and carving totem poles out of seemingly innocent logs of basswood. This past year he has come to realize that he continues to care about the things he really cares about.
---
How to contact Jim: