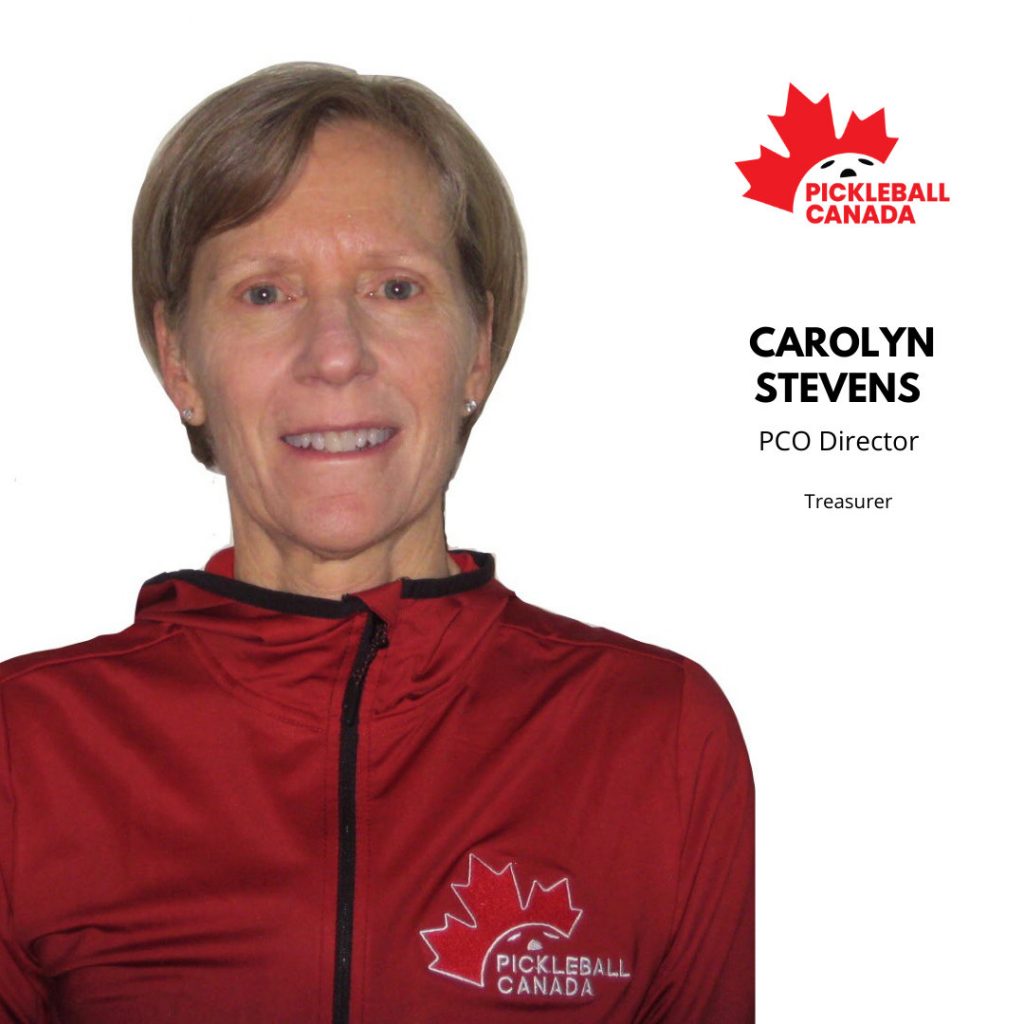 Carolyn Stevens
PCO Director - Treasurer
Meet Carolyn Stevens from Ontario. Carolyn is Pickleball Canada Organization's (PCO) Treasurer. She manages all things financial including taxes and has been finalizing the 2020 year end financial reports and preparing for 2020 taxes.
Carolyn has education in Business Development/Business Administration from Wilfrid Laurier University. A pickleball player for the past eight years her favourite pickleball moment was when she was invited to China to present the sport of Pickleball to Chinese Sport and Tourism Officials at the World Sport Events and Tourism Summit in 2018.
Three words that describe Carolyn would be competitive, analytical and athletic; a great combination to be our pickleball treasurer! Of reflecting on this past year Carolyn realized something she cares about, "I am glad to have a spouse that enjoys sports and games as much as I do." A little funny about Carolyn, she recently completed her first paint-by-number canvas!
---
How to contact Carolyn: